Gutters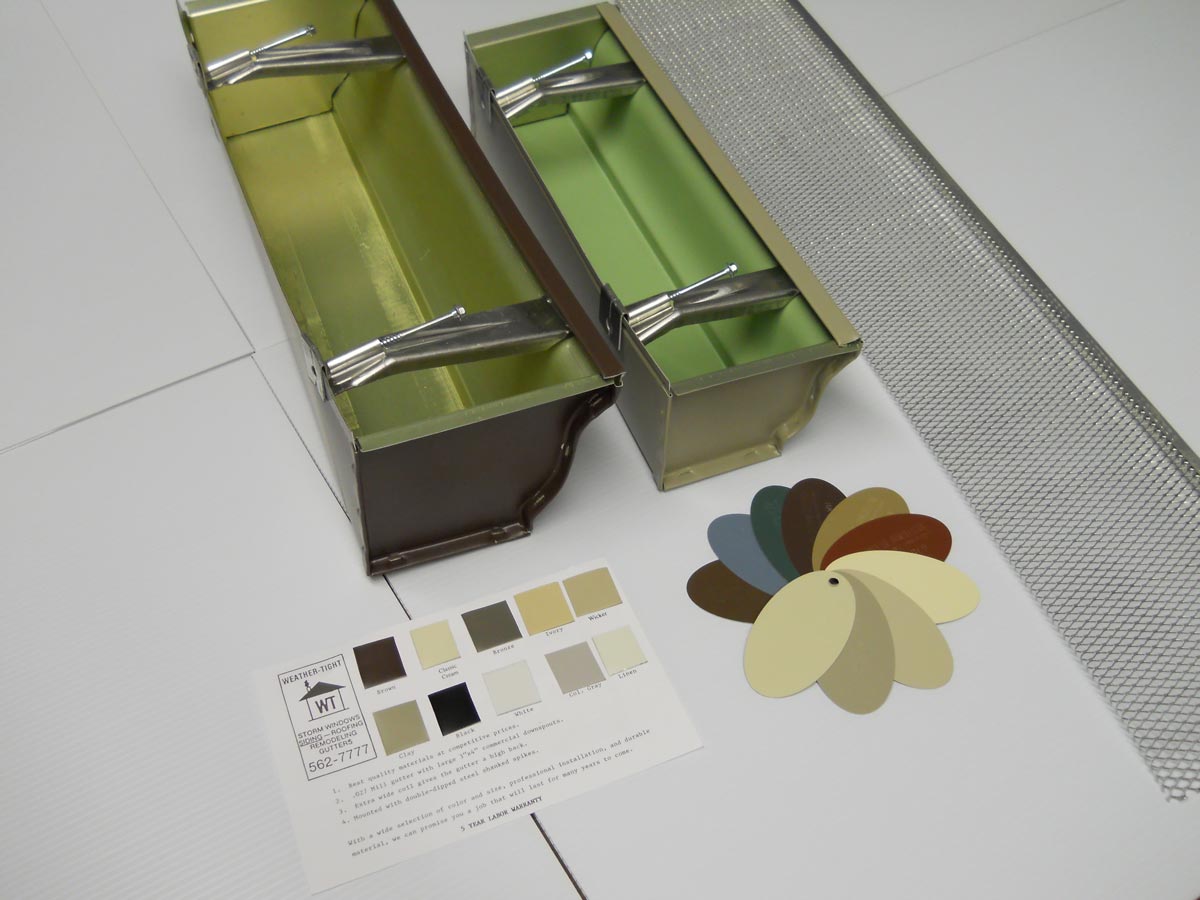 Gutter Services
Weather-Tight can form either 5″ or 6″ seamless gutter on site at your home. 5″ is the more traditional application. Weather-Tight is one of the few companies who also offer larger 6″ gutter, a better solution on many homes. Both use 3″x4″ commercial downspouts to allow for maximum water flow. Most people would like to avoid having gutter put on their home, but virtually no one can live with the water problems caused by roof run-off. Gutter protects your home from landscape erosion and foundation problems, and keeps your head dry when you walk out the front door!
Weather-Tight offers the largest and most effective gutter system in the business. We've been installing gutter for over 30 years, so let a trusted name, Weather-Tight, handle your gutter needs.
Free Estimates
Just fill out the below form!
Categories: